Skip to Content
Bio Cleaning & Vandalism Restoration in Sacramento, CA
Armstrong Remediation is familiar with the damage biohazardous materials and vandalism can cause to a home or business. You have invested in your Sacramento, CA-area property, both financially and emotionally, so you want a cleaning and restoration company that can conclusively handle these situations. Our talented specialists have ample training and experience with bio cleaning and vandalism cases. We take your concerns for safety and recovery seriously as we carefully and thoroughly clean up various types of biohazardous spills and materials, such as blood, sewage, and animal waste or remains. If your structure has been tagged with spray paint or otherwise vandalized, we remove graffiti and restore your property to make it beautiful again. Our company cares about your health and comfort, as well as the condition of your house or storefront. You deserve top-tier service to maintain your investment.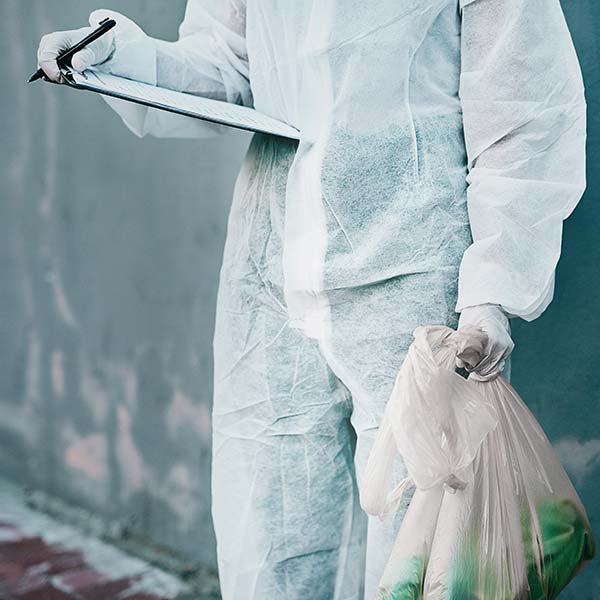 We Specialize in Cleaning Up Biohazardous Messes
Biohazardous spills and messes can make your environment unhealthy and dangerous, posing serious consequences to anyone exposed to them. Armstrong Remediation has the necessary training, safety apparatus, and cleaning equipment to handle various types of bio cleanups. We safely clean and remove hazardous substances from your home or business and properly dispose of them in accordance with health and OSHA regulations. Whether your situation is a resulting crime or accident scene, a backed-up sewer system, or another biohazardous predicament, we can help you. Our team thoroughly cleans the affected areas to rid them of any contaminants and disinfects them. Problems like odors and exposure to harmful substances are rectified by our specialized training in many types of bio cleaning projects.
Our Bio Cleaning Projects
Chemical Spills
Homicide/Suicide Cleanups
Death Accidents
Blood and Accident Cleanups
Hoarding Scenes
Sewage Backups
Animal Waste and Remains
Crime Scene Residues
Restoring Your Structure After Vandalism & Graffiti
The physical and emotional impact of vandalism can be daunting. Your home or business investment holds financial and intrinsic value to you, so Armstrong Remediation completely restores your property after miscreants deface and damage it. You might just have graffiti on your storefront, and our team knows how to remove the spray paint and keep your structure beautiful. A malicious act in the night could leave you with broken windows and other damage to your home. Let us perform the necessary work to make your residences a safe and comfortable home again.
Schedule Professional Restorative Service Today!